DELIVERING HIGH IMPACT BRAND EXPERIENCES THAT ATTRACT A CROWD SINCE 1986
We design, manufacture, and install trade show exhibits, graphics, signage, and more!
Our full-service exhibit design company is prepared to handle all of your needs.
What is your business looking for today?
We're ready to

turn your idea into a reality

We deliver

high impact brand experiences

that help increase your sales

Meeting
We will schedule a meeting with your strategic team to discuss the overall direction of the project as well as specific deliverables you hope to achieve with its execution.
Understand goals
With targeted questions, as well as a strategic analysis of the concept, our team will propose ideas, listen to feedback and provide a road map from start to finish.
Design
Our designers will transform your key message, branding and design elements into a powerful, dynamic package that turns heads.
Refine
Every idea, design and concept requires ongoing review to make sure everyone is on the same page throughout the project. Once all details are refined and client adjustments made, our team will bring the project to life!
Build
At this point, our craftsmen get to work to turn your dream into a reality. All of the buildout is done in-house, which allows us to complete your project from start to finish in one place, cutting down on lead time and costs for you.
Installation
We will invite you into our warehouse and production facility for an installation of your project to ensure you are completely satisfied with it before the initial activation.
We're ready to turn your idea into a reality

We design, manufacture, and install interior displays, graphics and signage, and more

For Instagram, we created a mirrored tunnel that featured hanging, two-sided, acrylic emojis that was super fun and very shareable. People could also snap photos in front of a 3-dimensional glyph of the Facebook Gaming logo.



The design delivered an open and high-end feel the event demands. Lutton explains, The client made a big jump into a sexy exhibit that looks like a page out of a Vogue photo shoot. From complex engineering to unique design features, this is the "devil in the details" exhibit.





B-to-B with jaw-dropping activations were made for several big names at Gamescom. We created deliverables that included elaborate custom exhibits and never-before-seen interactive experiences—can we say glass elevator, giant slide, live entertainment, life-size, hand-crafted 3-D character statues, esports stages, and MORE!

Get your brand noticed

If you can dream it, we can build it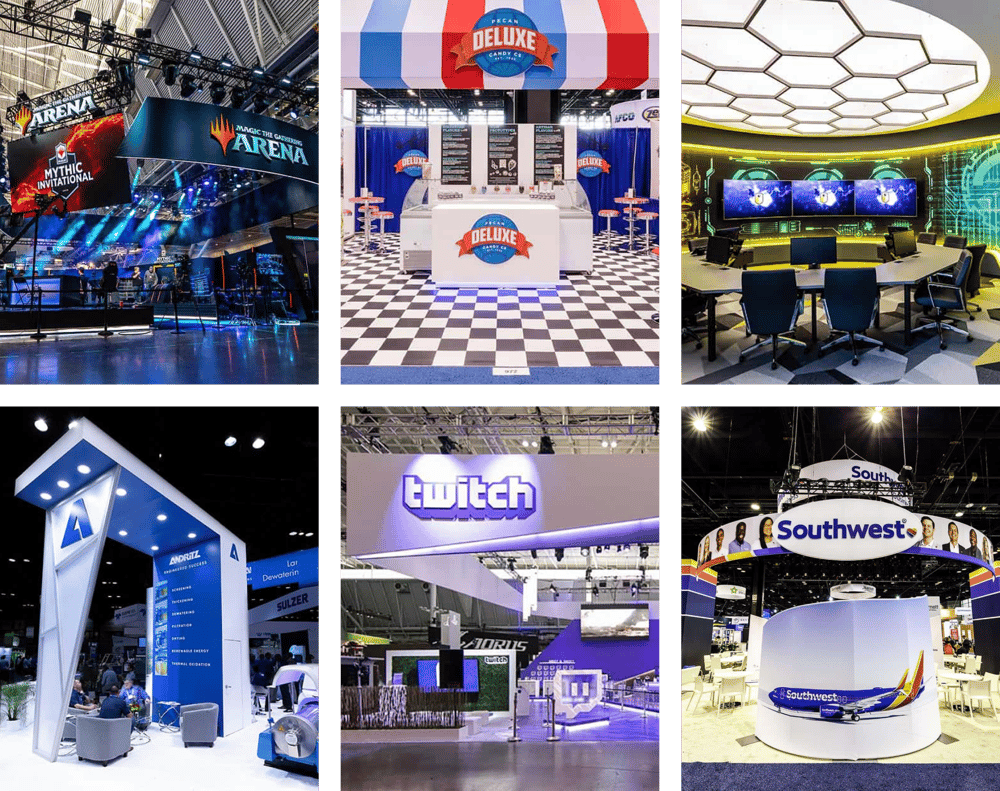 Frequently asked questions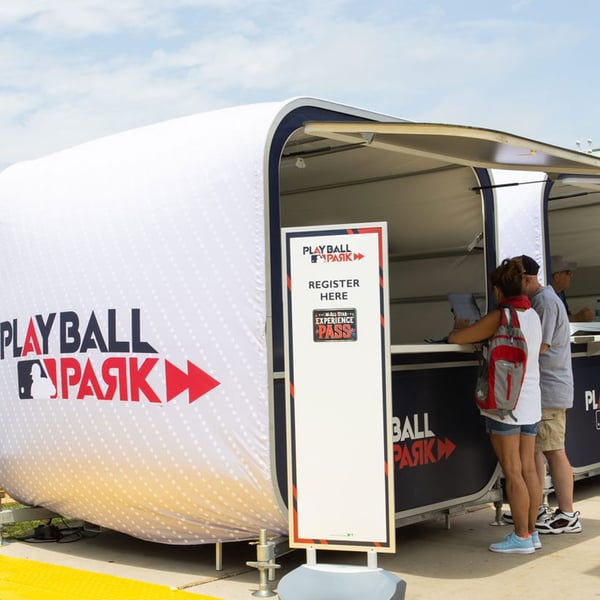 Creating

design-driven solutions

that attract a crowd since 1986
We're committed to meeting any creative and strategic goals for your business.